Main Content
Time to get the job done.
We are here for your next project.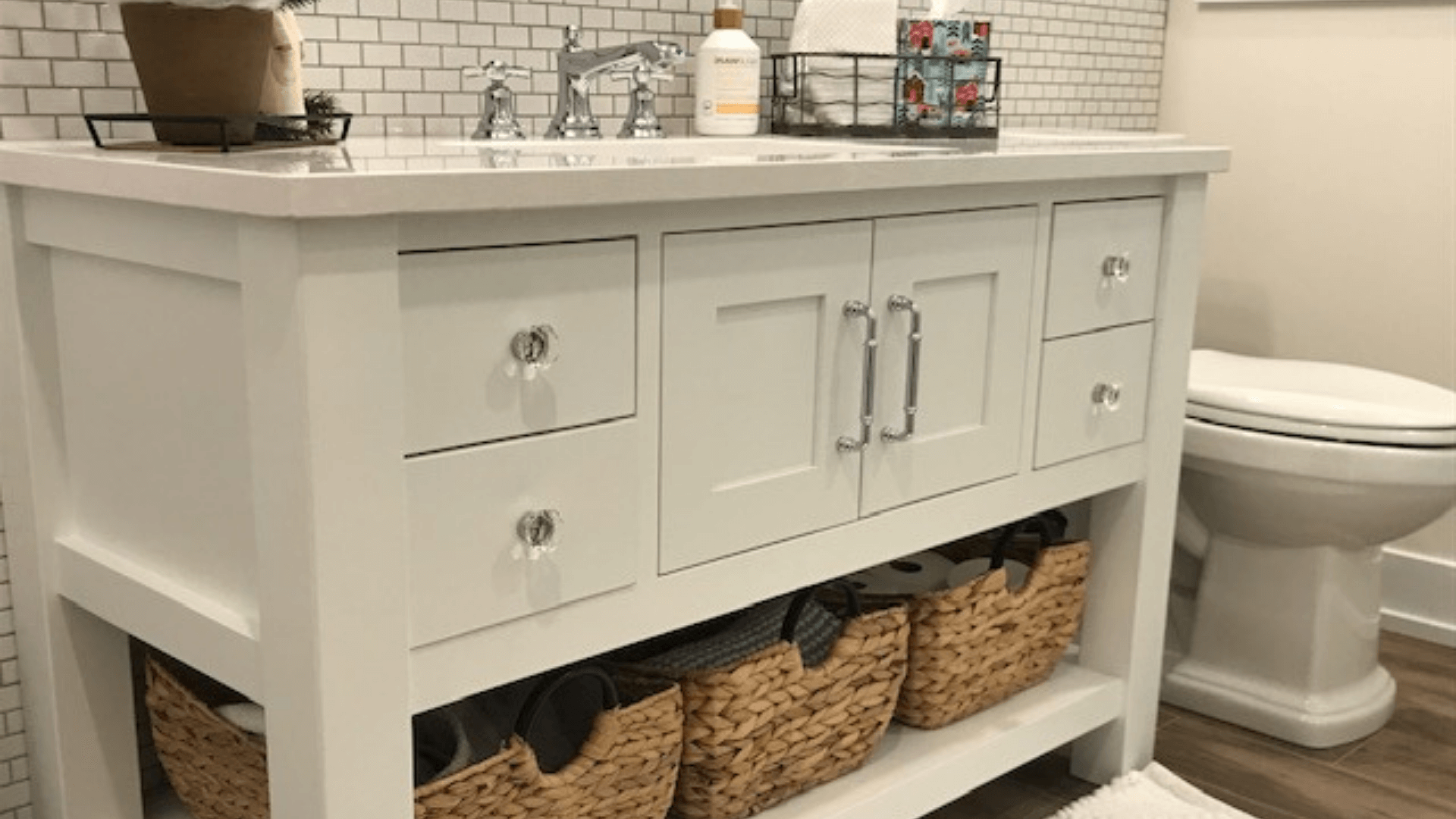 What's do we do?
Here at Lakeshore Custom Cabinets, we specialize in custom cabinetry built specifically for you and your needs.
Pre-Built Cabinetry
Pre-built cabinetry that we can layout for your custom design and preferences. All plywood construction, with a large selection of paint and stain varities with wood options to meet your unique style.
Custom Cabinetry
Selecting custom cabinets, you control the layout, design, paint and stain, made to your specific sizing needs, and even designing your own door fronts for a look that is unmatched.
Special Projects
Are you looking for a specific custom project to be done but not sure if we can do it? From vanities to home furnishings, entertainment centers to cremation urns, we are here to build a beautiful piece that is custom to your needs and style and high in quality.
What makes Lakeshore Custom Cabinets different?
Our 3 Core Values
Integrity in All We Do
Customer First
Quality Focused
"Outstanding attention to detail! Would highly recommend!
Craig V.
What suppliers do you use for pre-built cabinetry?
We are firm believers in products that stand the test of time. For Cabinetry, we carry pre-built cabinets from WW Wood Products: Shiloh, Eclipse, and Aspect and Wellborn: Premier and Select. We chose these providers, because they build with all plywood construction similar to our custom cabinetry.
Do you offer design assistance when choosing cabinetry, countertops, and even hardware?
We do! We understand choosing the right product can be a daunting decision, and we strive to take the stress out of it for you. Our showroom manager and designer Becki comes alongside all of our customers to ensure the best experience and guidance in design selections.
Do you provide a military or first-responder discount to active or retired personnel? 
Of course! Our owner Steve is passionate about those who serve on the frontlines for our safety here in West Michigan and overseas. Be sure to let us know when you get in touch with us.
Do you do more than just cabinetry?
Here at LCC, we love a good challenge and have oftentimes come alongside our customers to build unique pieces big and small for their homes or for keepsakes. Contact us today to share your dream!
We'd Love to hear from YOU!
No strings attached. Reach out and share with us your vision for your next project.