The front porch is one of the first things buyers notice about a home. How well is it taken care of? When was the last time it was swept? Curb appeal is a big deal. Not only does it communicate the homeowner's care for the home, but it also communicates their style. With that being said, decorating a front porch can really add to your curb appeal and also look captivating at the same time. Here are our top ways to spice up the front porch!
Flowers
Colors and the incredible scent of live plants and flowers are a phenomenal way to begin spicing up your front porch. Consider using colorful arrangements of various flowers in pots of similar style for a cohesive and stunning look. Be sure to research what flowers work best on your front porch so that they can flourish in the location they are placed. A few of our favorite flowers are petunias, begonias, and marigolds. Consider adding a potato vine to the arrangement for a nice element of greenery. Place the plants near the front door, in a corner or an awkward, empty space.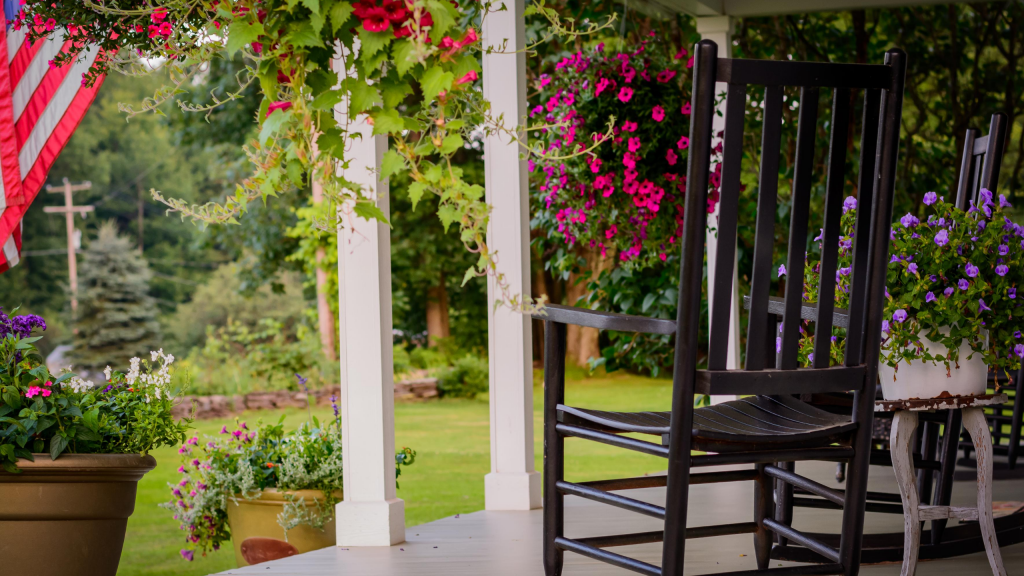 Furniture
This is often where many struggle in selecting what furniture will fit best based on the porch size. Our best advice here is that less is more. Your goal is to make a porch feel welcoming and inviting, not cluttered and dirty. Thus, consider finding furniture that is on the petite-side not oversized. Consider the colors of the material as well. If your front door is a vibrant color, consider finding cushions or pillows that complement that particular color. If your home's color is rather neutral, consider having a more neutral furniture set with a pillows that match your colored flowers for a dose of eye-catching color.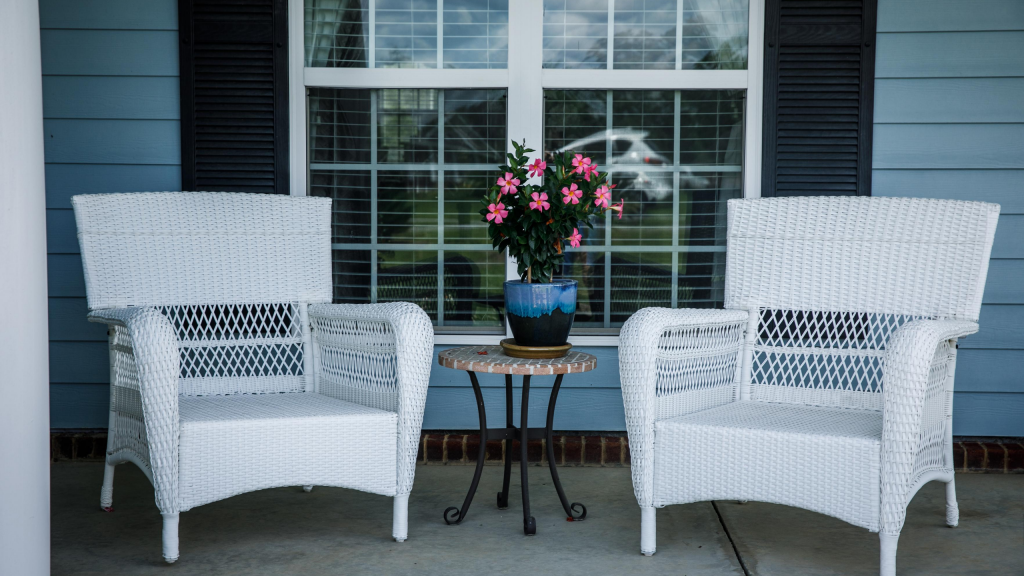 Decor
Our last touchpoint is decor. It is one final element you can incorporate on your front porch that will communicate your style, interests, and story. Consider a welcome sign or a chalk board that has a cute message to your guests. Another unique idea to implement is a cute door mat or door wreath. Consider incorporating a plant stand that displays various ferns and flowers throughout. There are so many creative ways to communicate your style throughout the porch area. Keep color in mind as you choose decor so that it matches your furniture and flower selections. Our best advice here is to find simple ways to make your porch feel inviting and at the same time fitting the space well.
Interested in a Custom Cabinetry or Furniture?
Here at Lakeshore Custom Cabinets, we are here to build cabinetry that stands the test of time and built with you in mind. From kitchen cabinets, to vanities, furniture sets and more, we would be honored to come alongside you as your custom-builder to make your dreams happen. Fill out our contact form here to get in touch with us soon!